Tesuque Casino isn't just another place to play your favorite games – it's the best new game in town.
No matter how you play – whether at one of our slot machines, betting it all on red or rolling the dice – Tesuque Casino offers the best combination of gaming and service anywhere in New Mexico.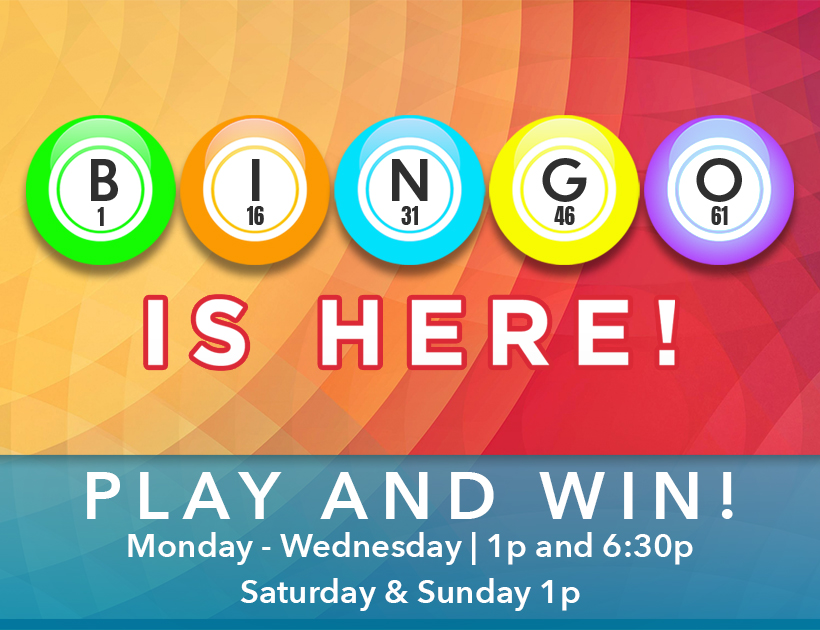 PLAY & WIN!!!
Monday - Wednesday | 1p & 6:30p
Saturday & Sunday 1p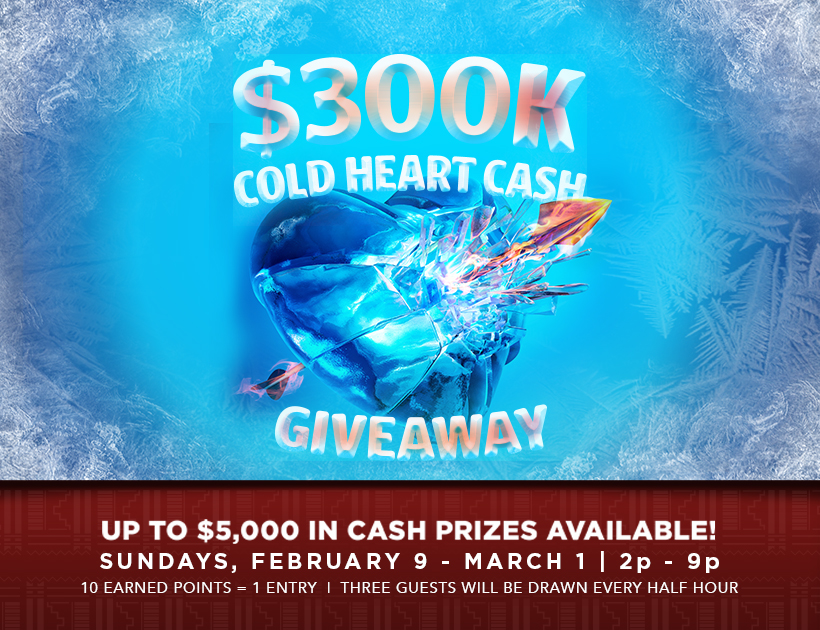 $300,000K Cold Heart Cash Giveaway
To complement our unique, one-of-a-kind casino, only the best in dining will do.
The Cottonwood Kitchen at Tesuque Casino – featuring an inspired menu and welcoming environment, with an exhibition kitchen, ample lounge and bar area overlooking the casino floor, and a 75-seat outdoor patio – is sure to impress.
The Pueblo of Tesuque has existed in the foothills of the gorgeous Sangre de Cristo mountains since as early as 1200 AD.
Tesuque is the Spanish variation of a traditional Tewa language name for "village of the narrow place of the cottonwood trees." The beauty of this magnificent landscape also contributed to the design and construction of the casino, with massive walls of windows giving every guest a front row seat to some of the most spectacular imagery that nature has to offer.
Get in touch with us. We'd love to hear from you.
800-462-2635 / info@tesuquecasino.com
7 Tesuque Rd, Santa Fe, NM 87506
Five minutes north of Santa Fe / US HWY 84/285, Exit 171